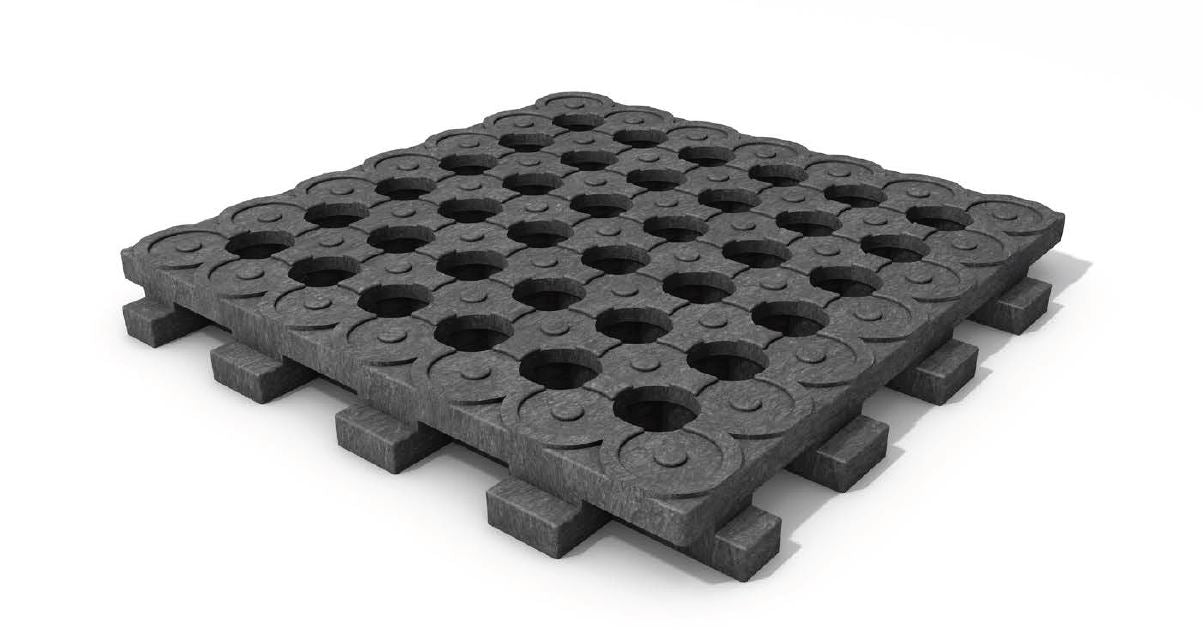 Horse Paddock Mud Control Grid
FREE SHIPPING
Horse Paddock Mud Control Grid
(Mud Control Mat)

The Horse Paddock Mud Control Grid is designed to eliminate mud in horse paddock areas while providing a stable surface. These ultra-reinforced grids are unique in that they do not require a substructure (compacted gravel base) and can be laid directly on the ground. This allows the grids to be moved without damage an reinstalled in another location at a future date. This is ideal for horse owners that are leasing a property and are hesitant to investing in permanent paddock reinforcement. In addition to equestrian and lifestock traffic, the grids are able to support 11,200 pounds per square foot which is adequate for car and truck parking as well.

"This product is amazing. The installation process was a lot easier than I expected. What I love most about this product is that it's is not permanent, you can simply pull up the mud grids if you plan on relocating." - Shonna, Washington State




Model: MCG-50
Brand: Hahn Plastics
Condition: New
Size: 19.69" x 19.69" x 2.12"
Square Feet / Grid: 2.69
Grid Depth: 2.12"
Product Specifications: Download Mud Control Grid Specification Sheet / Brochure >

Minimum Order Quantity: 60 units, 161 sq. ft.
FREE SHIPPING
Do you need a written quote? Submit a quote request >

Volume Pricing Available on Orders Over $10,000
Disclaimer:
Paramount Materials will not be held responsible for any damage or injury that may arise from the movement of animals and/or livestock on or across the goods. Animals can lose footing on ANY surface and whilst every effort has been made during the design and production of the slabs by Hahn Plastics to make them slip-resistant we cannot guarantee that this will never happen.