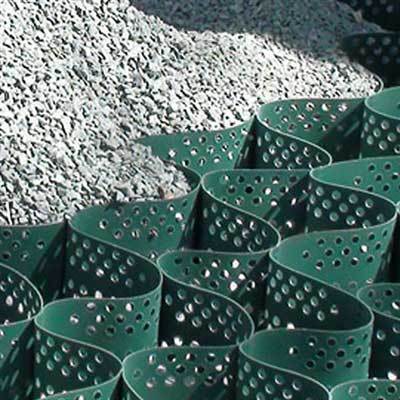 Mud Management Gravel Grid Panel - 9' x 24' x 3"
FREE SHIPPING
Mud Management Gravel Grid Panel
For use in various applications where mud has become an issue due to rutting from  vehicular or pedestrian traffic. Mud management grids provide a stable surface which resists rutting by keeping the infill compacted within it's cells. The perforated cell design provides superior lateral drainage and the flexible heavy-duty cell weather-resistant cell structure resists cracking and shattering.


Model: LSG-3
Brand: Cell-Tek
Size: 9' x 24' x 3" deep
Square Feet / Grid: 215 ($1.93 / sq. ft. delivered)
 
FREE SHIPPING
Do you need a written quote? Submit a quote request > 

Volume Pricing Available on Orders Over $5,000