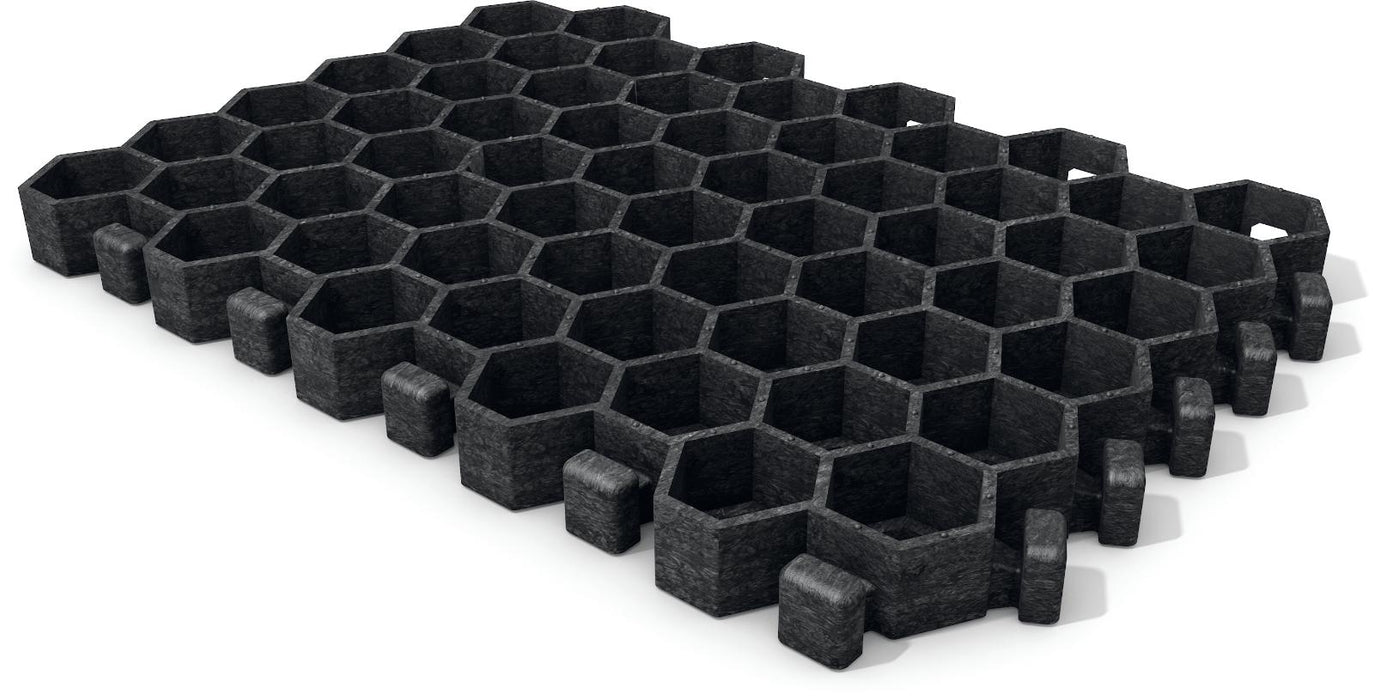 Horse Paddock Footing Grid - Paddock Slab
FREE SHIPPING
Horse Paddock Footing Grid - Paddock Slab
The Paddock Slab grid is an ideal solution to muddy paddocks and provides a stable surface which can easily support the weight of horses, other animals and vehicles. Designed to be fully permeable, the paddock slab will help to reduce mud and is designed for daily use.


Model: PS-50-40-4
Brand: Hahn Plastics
Condition: New
Slab Size: 19.69" x 15.75" x 1.58"
Cell Size: 2.75" x 2.75"
Square Feet / Grid: 2.15
Grid Depth: 1.58"
Product Specifications:  Download Paddock Slab Specification Sheet / Brochure >

Minimum Order Quantity: 60 units, 129 sq. ft.
Do you need a written quote? Submit a quote request > 

Volume Pricing Available on Orders Over $10,000