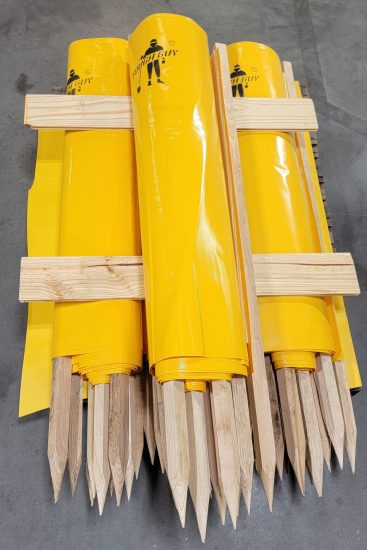 Staked Turbidity Barrier – 44.5" x 48'
FREE SHIPPING
The Staked Turbidity Barrier is an impervious vinyl polyester (PVC) fabric that helps to contain storm water runoff and re-direct it to retention areas and proper channels when properly installed.

These barriers meet or exceed all DOT specs and are a helpful product to help with erosion and sediment containment.

If a construction site has significant discharge, these staked turbidity barriers would be an ideal option to mitigate those issues. They work to prevent storm water runoff and erosion in tough conditions are are a storm water Best Management Practice (BMP). They work in porous soils on moderately sloped sites.

Product Specifications:  Download Printable Spec Sheet >
 
Lead Time: Please expect a 2-3 business day lead time prior to shipping on this product.

Barrier Size: 44" x 48'