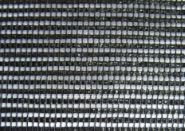 Miramesh TR Biaxial Geosynthetic - 8' x 150' Roll - TenCate
FREE SHIPPING
Miramesh TR Biaxial Geosynthetic - 8' x 150' Roll - TenCate
Model: Miramesh TR
Brand: TenCate
Size: 8' x 150'
Square Feet / Roll: 1,200
Geogrid Specifications:  Download Miramesh GR Specification Sheet
Note: This particular size has a minimum order requirement of 117 rolls. Please see the table below which shows other sizes with single roll minimum order requirements.
View our Full Selection of Geogrid >
Do you need a written quote? Submit a quote request > 
NOTE: Mirafi branded products are ineligible for return or order cancellation once the order has been shipped. If you would like to purchase an equivalent fabric which is eligible to be returned with a standard restocking fee please give us a call at (800) 748-5647.