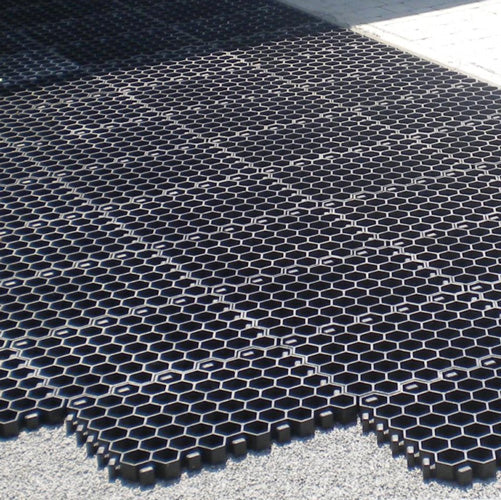 Grid Mats for Horse Stalls - Paddock Slab
FREE SHIPPING
Grid Mats for Horse Stalls - Paddock Slab
The Grid Mats for Horse Stalls are the ideal solution for alleviating muddy stalls. The grids provide a study floor to support the weight of a horse, other livestock, and even farm equipment and vehicles. 
The grids are permeable and let water pass through and help reduce mud build up over daily use. 

Model: GM-PS-50-40-4
Brand: Hahn Plastics
Condition: New
Slab Size: 19.69" x 15.75" x 1.58"
Cell Size: 2.75" x 2.75"
Square Feet / Grid: 2.15
Grid Depth: 1.58"
Product Specifications:  Download Grid Mat Paddock Slab Specification Sheet / Brochure >

Minimum Order Quantity: 60 units, 129 sq. ft.
FREE SHIPPING
Do you need a written quote? Submit a quote request > 

Volume Pricing Available on Orders Over $10,000