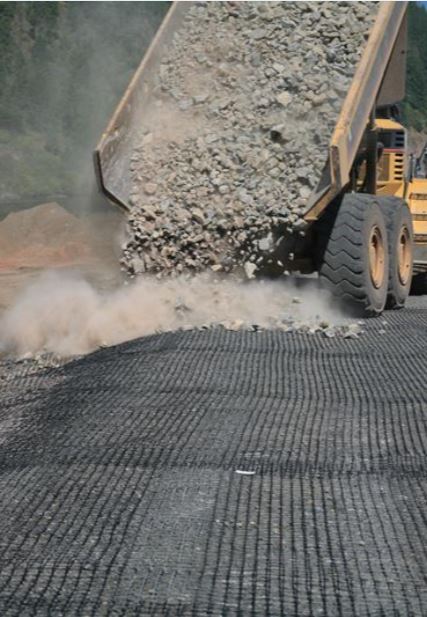 Geogrid For Soil Stabilization
FREE SHIPPING
SKU
MIRAFI-BXG110-12.5X328
Geogrid for Soil Stabilization is the ideal product for reinforcing soil retaining areas and structures.
This biaxial geogrid is constructed from sturdy extruded punched polypropylene and enables the empty space between each grid intersection to enable the confinement of soils and aggregates which will prevent movement and increase ground stability.

Model
: BXG110-12.5X328
Brand
: TenCate
Size
: 12.5' x 328'
Square Feet / Roll:
4,100
Geogrid Specifications: 
Download BXG110 Specification Sheet
NOTE: Mirafi branded products are ineligible for return or order cancellation once the order has been shipped. If you would like to purchase an equivalent fabric which is eligible to be returned with a standard restocking fee please give us a call at (800) 748-5647.