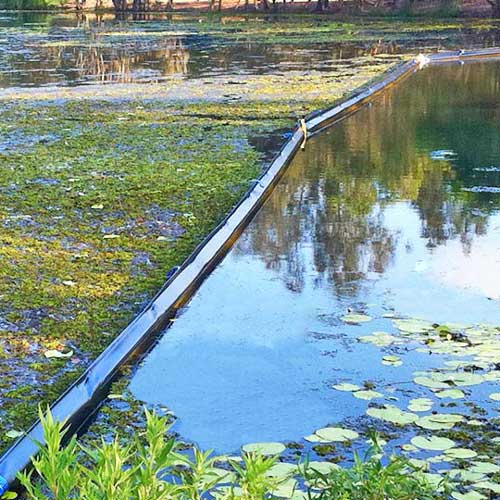 Floating Boom Weed Debris Barrier
FREE SHIPPING
Floating Boom Weed Debris Turbidity Barrier is designed to assist in keeping out unwanted vegetation and unsightly debris. The floating boom technology is a long-term solution for hydro-weed containment and reducing the spread of aquatic plants. 
Good for preventing the spread of invasive and aggressive aquatic plants such as: Hydrilla, Hyacinth, and Eurasian Watermilfoils.
These barriers come in the standard black color and are UV stabilized for long project life. 
Unique double-mesh filter skirt keeps water moving, but barricades plants and debris.
Product Specifications:  Download Printable Spec Sheet >
 
Lead Time: Please expect a 5-7 business day lead time prior to shipping on this product.
 
FREE SHIPPING
VIEW OUR FULL SELECTION OF TURBIDITY CURTAINS >
DO YOU NEED A WRITTEN QUOTE? SUBMIT A QUOTE REQUEST >