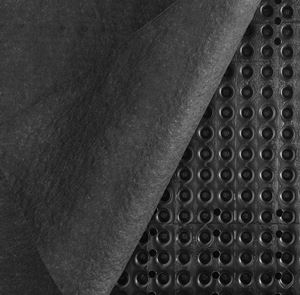 Berry Compliant Dimpled Core Drainage Composite - Made in USA
FREE SHIPPING
Our Berry Compliant Dimpled Core Drainage Composite is a high compressive strength core with a nonwoven filter fabric that provides clog resistance and long term flow capacity. They are used to provide consistent drainage medium for cut off drains, retaining walls, and landfill closures.


This fabric is produced in the USA and meets Berry requirements.   
NOTE: Mirafi branded products are ineligible for return or order cancellation once the order has been shipped. If you would like to purchase an equivalent fabric which is eligible to be returned with a standard restocking fee please give us a call at (800) 748-5647.