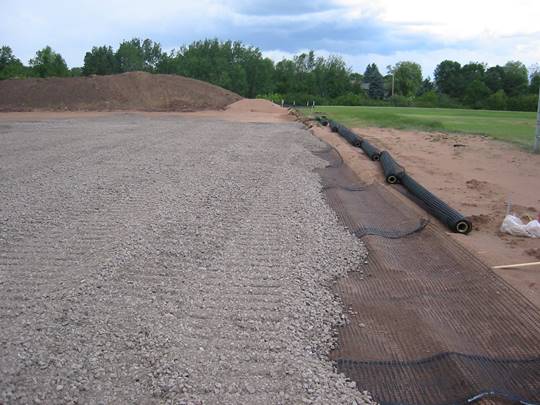 BABA Compliant Roadbase Geogrid - Made in USA
FREE SHIPPING
SKU
MIRAFI-BXG110-12.5X328
Our BABA Compliant Roadbase Geogrid is a biaxial geogrid used for base course reinforcement and soil stabilization applications. These geogrids provide high strength at low strain and are designed for maximum bearing capacity and shear resistance. This product has the ability of a geosynthetic to restrain lateral movement from a soil or aggregate through friction or mechanical interlock.


This fabric is produced in the USA and meets BABA requirements.
NOTE: Mirafi branded products are ineligible for return or order cancellation once the order has been shipped. If you would like to purchase an equivalent fabric which is eligible to be returned with a standard restocking fee please give us a call at (800) 748-5647.