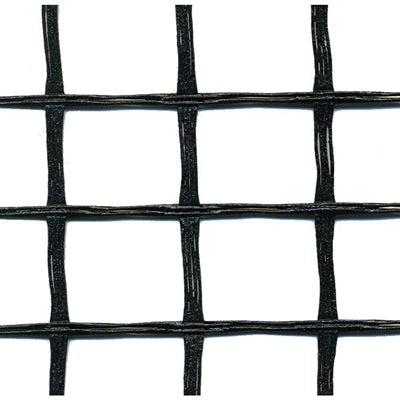 Geogrid Soil Reinforcement Mesh
FREE SHIPPING
Geogrid Soil Reinforcement Mesh is the ideal support solution for retaining wall construction and stabilizing hillside embankments.
This geogrid is made of woven multifilament polyester grid mesh, each fiber is reinforced with coated PVC plastic.  This mesh is designed to trap gravel and aggregate soil to limit the lateral shifting of infill. By limiting this type of movement, the mesh stabilizes the entire area below the mesh reinforcing the soil.
Uniaxial and Biaxial geogrids are both commonly used for many civil structural projects such as retaining walls, and hillside stabilization projects.
3 Series – For wall applications up to 10 ft in height
5 Series – For wall applications over 10 ft in height


Free Shipping