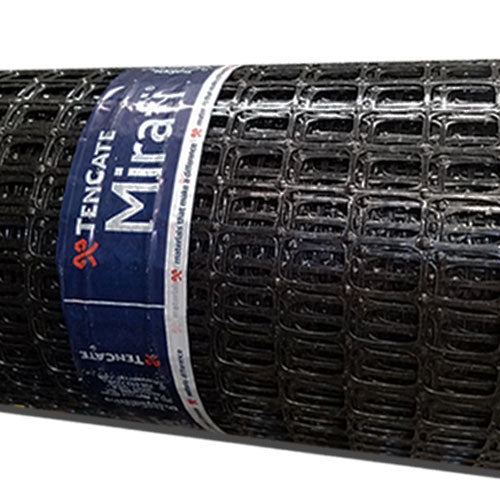 Geogrid Soil Reinforcement
FREE SHIPPING
SKU
MIRAFI-BXG110-12.5X328
Geogrid Soil Reinforcement is a biaxial geogrid used for paved and unpaved roads, parking lots and other applications where stabilizaing and reinforcing the soil is needed. It is made of extruded punched polypropylene plastic. This product is resistant to naturally occurring soil chemicals such as acids and alkalis. This geogrid is made by Tencate, and is a permanent solution that will not break down easily to natural biological processes.

Model: BXG110-12.5X328
Brand: TenCate
Size: 12.5' x 328'
Square Feet / Roll: 4,100
Geogrid Specifications:  Download BXG110 Specification Sheet
 


NOTE: Mirafi branded products are ineligible for return or order cancellation once the order has been shipped. If you would like to purchase an equivalent fabric which is eligible to be returned with a standard restocking fee please give us a call at (800) 748-5647.